The world's best in rod building components & service for over 50 years by the same family!
We ship from many warehouses throughout the U.S. to give you faster and cheaper service.
Ask about FREE SHIPPING.
We ship within 24 hours
• Almost all orders 100% complete
• Professional help with Rod Building questions is just
a phone call away. 866-790-RODS (7637)
100% Satisfaction Guaranteed
• Competitive Prices
• One Stop Shopping

Merrick Tackle has it all:
• Saltwater & Freshwater Tackle & Accessories
• Hard-to-find & Exclusive Items
• Specialists in Rod Building Components

Worldwide Service
No Minimum Order
We're here for you. Let us hear from you.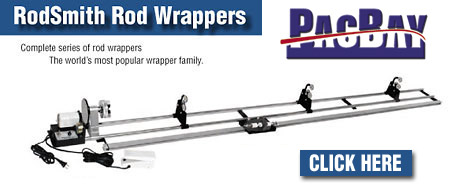 Product Line | Online Catalog | What's New |
Request Catalog | Contact Us | Email Us |

---
Our 54th Year...and still growing!
Merrick Tackle Center, Inc. is now Mud Hole Custom Tackle, Inc
1-866-790-RODS (7637) Toll Free • 1-800-420-6049 Toll Free Fax
Phone: (407) 447-7637 • Fax (407) 447-7640


In addition to offering Open Accounts we accept:

We ship via: